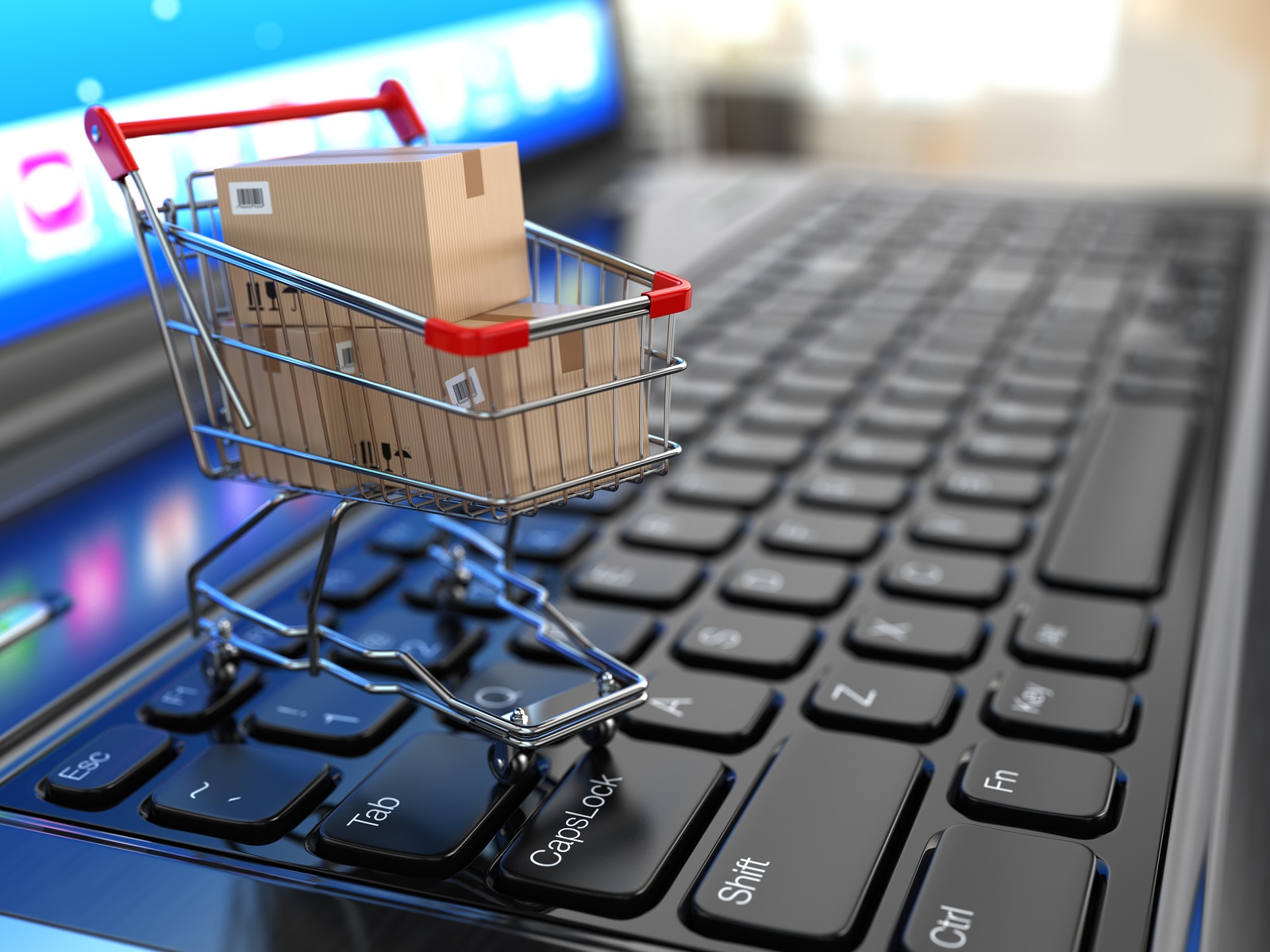 WordPress vs Website Builders: eCommerce
November 16, 2016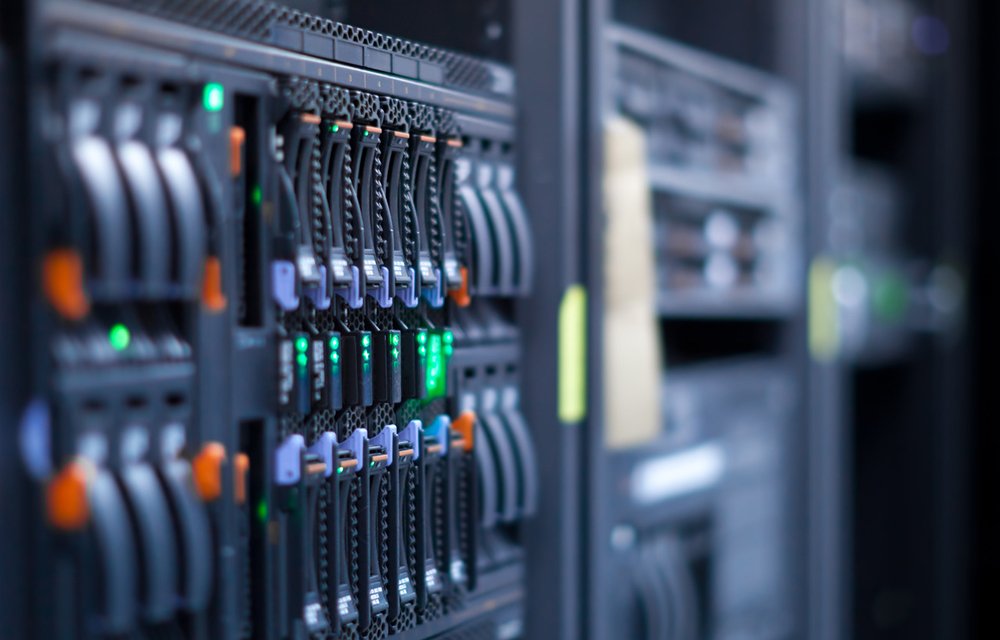 WordPress vs Website Builders: Hosting
November 30, 2016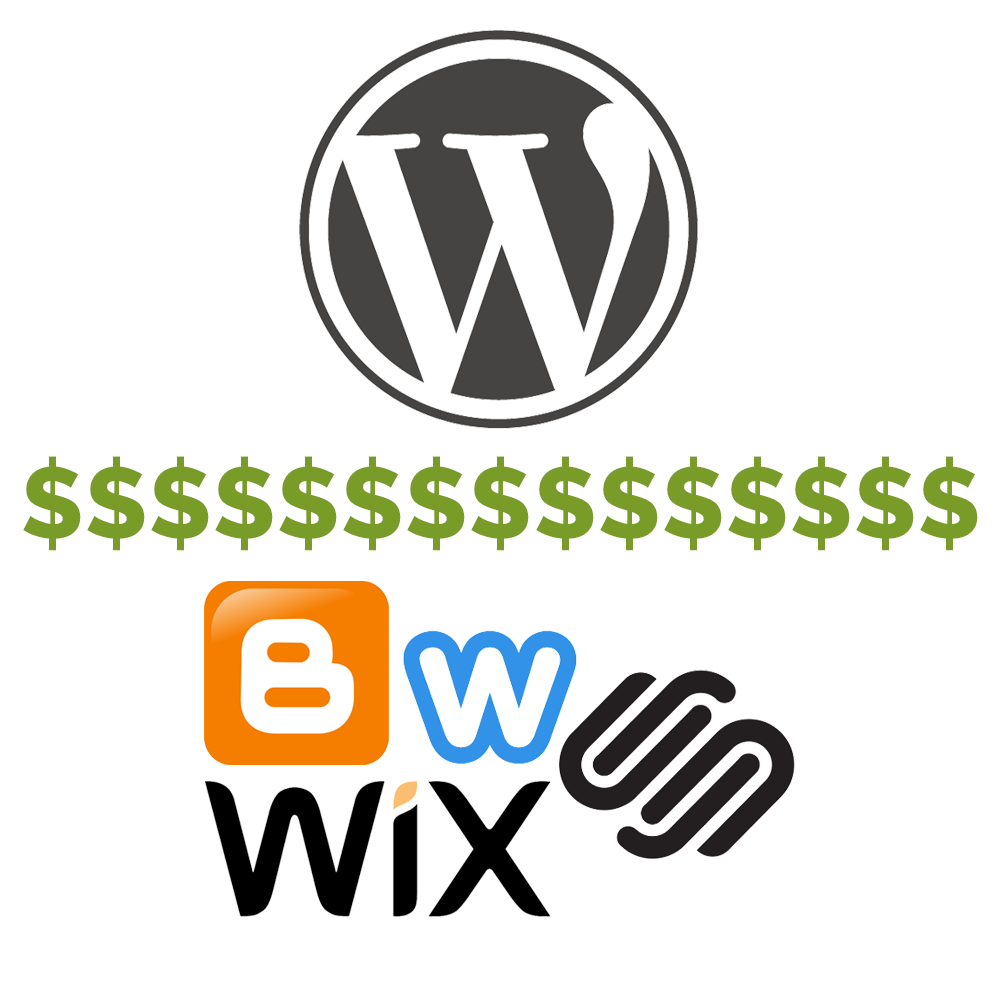 WordPress
Website Builders (i.e. Wix, SquareSpace, Weebly, Blogger, and GoDaddy's Website Builder)
What's the real cost of websites?  When you factor in hosting, hiring a designer, hiring a developer, paying monthly fees, buying a theme or template, buying plugins…the costs can add up quickly.  In this article, we will discuss the real cost of both WordPress and Website Builders.
Words to Know
Content Management System: software that is used by a website to manage content.  It makes updating website content very simple for people with little to no website experience.
A theme is like the clothes your website wears. Just like clothes, you can easily change the way your website looks simply by switching themes.
WordPress uses the terminology of a "theme", but Website Builders use "template".  Both mean the same thing.
Plugins are ways to extend and add to the functionality that already exists in WordPress. The core of WordPress is designed to be lean and lightweight, to maximize flexibility and minimize code bloat. Plugins then offer custom functions and features so that each user can tailor their site to their specific needs.
An SSL certificate allows a website to start a URL with https instead of http.  Adding the "s" on the end is very important to securing the information that is being sent (i.e. credit card numbers) between the user of the website and the server.
Cost
Let's start by saying that WordPress is FREE.  Free is good!  But that's not the real cost of a WordPress website.  Here's a breakdown on some of the costs you can expect.
Hosting: $5 – $150/month (we offer hosting for $24 – $75/month based on the package)
Purchased Theme: $0 – $75 one-time fee
– OR –
Custom Theme: $1-$10K (we offer custom themes from $2-5K including design pricing)
Plugins for extended functionality: $0 – $50 one-time fee (or ongoing fee if support from plugin creator is needed)
SSL Certificate: $20-$500+ per year (if you are selling online, this is a must)
Domain name: $10-$15/year (sometimes clients have multiple domain names all pointing to the same website)
Email attached to domain name: FREE with hosting – $10/email address/month
And then there's the whole social media marketing piece, content creation and Search Engine Optimization that we won't go into.  As you can see, the costs can vary widely.  However, because WordPress is so flexible, the price tag associate with your website can flex with your budget.  WordPress is really a cost-effective way to create a website, but the prices can also skyrocket pretty quickly if you need to hire a designer and/or developer to help.  That's why it's important to ask for an estimate and to understand your total cost before signing up with a web development firm.  We provide an accurate estimate to all our clients before beginning work and sometimes we even give money back at the end of a project.  Not quite ready for an estimate?  Check out our website cost calculator.  We highly recommend you don't skimp on your website budget since it is the first impression many of your potential clients will see.  If it isn't loading properly, is slow, looks chaotic, has strange functionality or looks cheap, your clients will jump over to your competition.
Summary
Costs can vary quite a lot with WordPress, but to get the most out of it, you can expect to pay a professional.  That is why we give WordPress a 5 out of 10 for cost.
Each Website Builder has its own pricing structure, but we'll give you general guidelines on how they stack against WordPress when it comes to cost.  One thing to keep in mind is theoretically, Website Builders do not require an expert so you can save money there.  However, we have found that many people still pay a professional designer to create the design and then implement it using a Website Builder.  The real cost can flex depending on the route you choose to use with a Website Builder.
Hosting: $0-$50/month (Free accounts require advertising banners and has limited functionality.  Companies with Website Builders require you to host with them.)
Theme or Template: $0-$5K (If you do it yourself, the cost is free.  If you choose to use a designer, they will charge you to create a design and then implement it into a Website Builder by modifying a free template that comes with a paid account.)
Plugins for extended functionality: Free with account
SSL Certificate: Free with premium account
Domain name: Free with paid account
Email attached to domain name: Must purchase through another provider at up to $10/email address/month
Summary
There really is no getting around it, Website Builders are by far more cost effective for starting a website.  That is why Website Builders get a 10 out of 10 for cost.