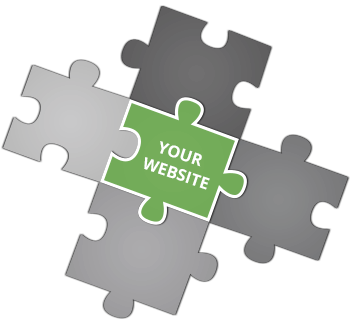 The Best Investment in Website Security
October 12, 2016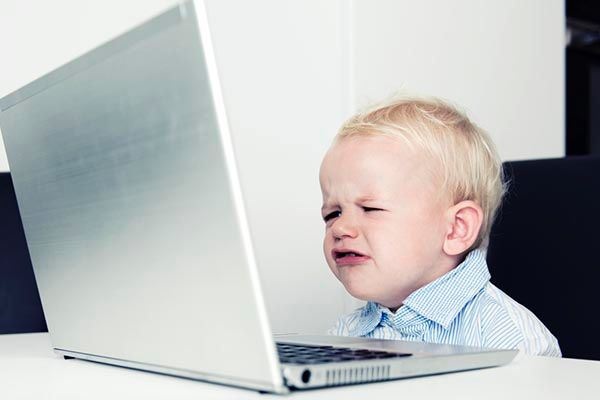 WordPress vs Website Builders: Ease of Use
October 26, 2016

There are so many options out there for how to create a website.  Depending on your budget, your website goals and your business type, not every option will meet your needs.  In this series, we aim to look at WordPress versus Website Builders to see how it stacks up in various areas.  First, let's explain a little about what WordPress and Website Builders have in common – they are all CMS platforms.
What is a CMS?
Imagine your website is like your body.  Every person, no matter their age or how they look, has a skeleton that holds their body up.  This skeleton is like a CMS (Content Management System) for your website.  It's the structure of the website, but it does not determine how your website looks.  A CMS manages your content.  It's a way of organizing the content on your website in a way that makes editing your content as easy as using a word processor such as Microsoft Word.
Websites used to be made using simple HTML which required an FTP program to make changes to the website. This was tedious and only those with coding knowledge were able to make changes to the website content. A CMS is now used because it puts the power of content updates in the hands of the client.
If you are creating a website, there is no reason not to use a CMS.  The question really comes down to – which one should you choose?  Before we dive more into this topic in the coming weeks, let's give a brief overview of the competition.
Words to Know
Content Management System: software that is used by a website to manage content.  It makes updating website content very simple for people with little to no website experience.
The original source code for open-source software is made freely available and may be redistributed and modified. 
The original source code is not made available and may not be redistributed or modified.  The code is owned by a specific company who may give select functionality for free, but usually charges for premium features.
A theme is like the clothes your website wears. Just like clothes, you can easily change the way your website looks simply by switching themes.
WordPress uses the terminology of a "theme", but Website Builders use "template".  Both mean the same thing.
Just like you have a physical address where people know they can find you, a website needs to have the same.  This place is called a server, and the process of maintaining the website files on this server is called hosting.  If you are going to have a website, you need to have hosting
File Transfer Protocol: it's the software used to upload a website file from a local computer to a server. Using FTP requires some technical skill.
The Competition
WordPress.org
First, let's get something straight.  When we talk about WordPress, we aren't talking about WordPress.com.  WordPress.com is a hosted service by Automattic that gives you a very limited set of themes and functionality and usually involves advertising in exchange for free hosting.  WordPress.com is very limited in scope.
Rather, we are talking about WordPress.org where you can download the WordPress CMS for FREE.  We really like WordPress because:
It's open source which means it's free to use and has a large community of very talented, knowledgeable people maintaining the code.
It's easy to use even for a non-computer person.  Once we give you your set of training videos, most clients have been pleased to find out just how easy it is and are excited to have the ability to make edits to their website content themselves.
It's flexible.  This, perhaps, is the greatest strength of WordPress.  We have not found a website yet that didn't work using WordPress.  There are thousands of ways to expand the core features of WordPress and we have achieved every dream a client has brought to us.
It's a chameleon.  You can create thousands of different designs that work with WordPress so no two websites look exactly alike – just like people.
There are many other reasons, but that will get you started and ready to read more in this series about how WordPress compares to Website Builders.
Website Builders such as Wix, SquareSpace, Weebly, Blogger, and GoDaddy's Website Builder are also CMS platforms, but they integrate the content with built-in tools that allow a person to create the design of a website based off a template.  Unlike WordPress, their platform is proprietary meaning that it's owned by a specific company who may give select functionality for free, but usually charges for premium features.  Many of the free accounts come with banner ads.  These Website Builders also require hosting with the company that created the builder. Some of the reasons people choose Website Builders are:
They are easy to use because of their drag-and-drop interface and simple structure.
They are a one-stop shop.  You can get a domain name, sign up for hosting, create your design and add your content all in one place.
The fee structure is often fairly reasonable allowing people with a limited budget the ability to create a professional website fairly cheaply.
Non-technical people can create their own website quickly all by themselves (theoretically – more on that in the coming weeks).
They are visually appealing both in the websites they create and the way they market their services.
We'll peel back the layers of these builders in the coming weeks to reveal what's behind the shiny exterior and why these builders may or may not be a good fit for your next website.