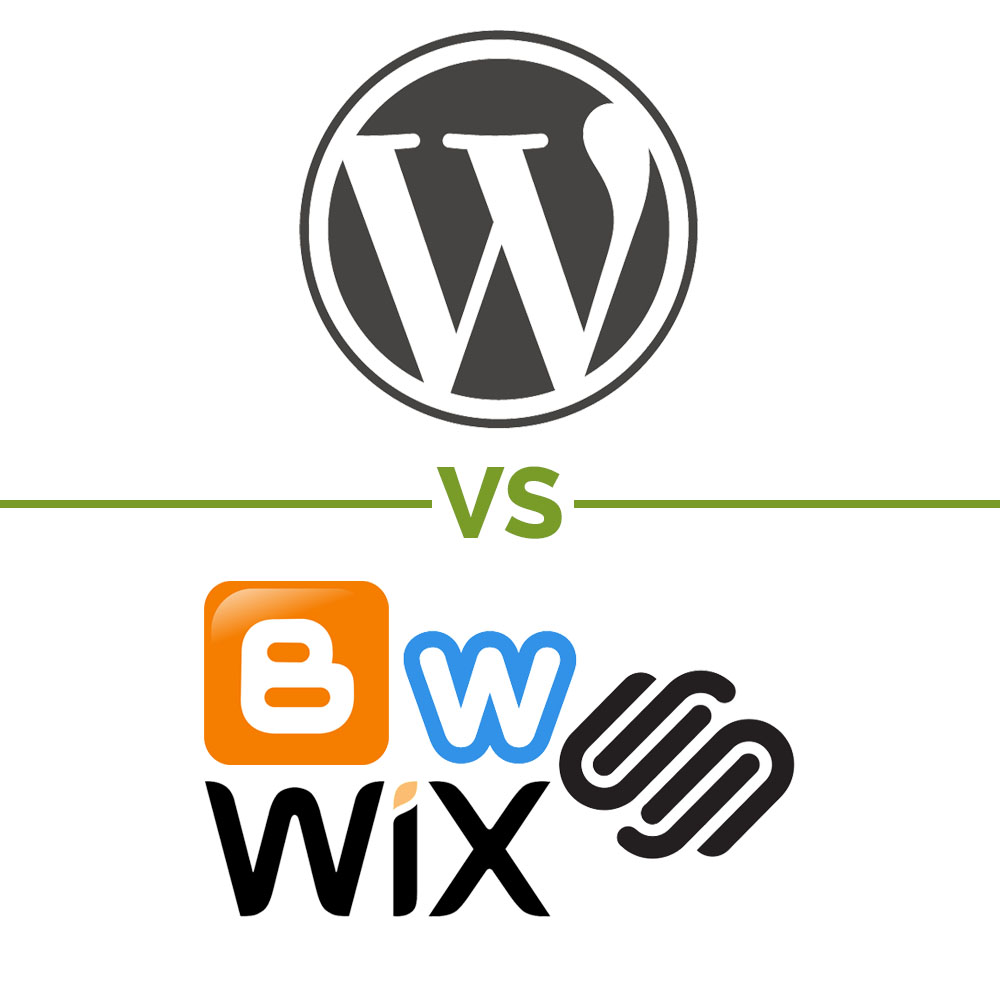 WordPress vs Website Builders
October 19, 2016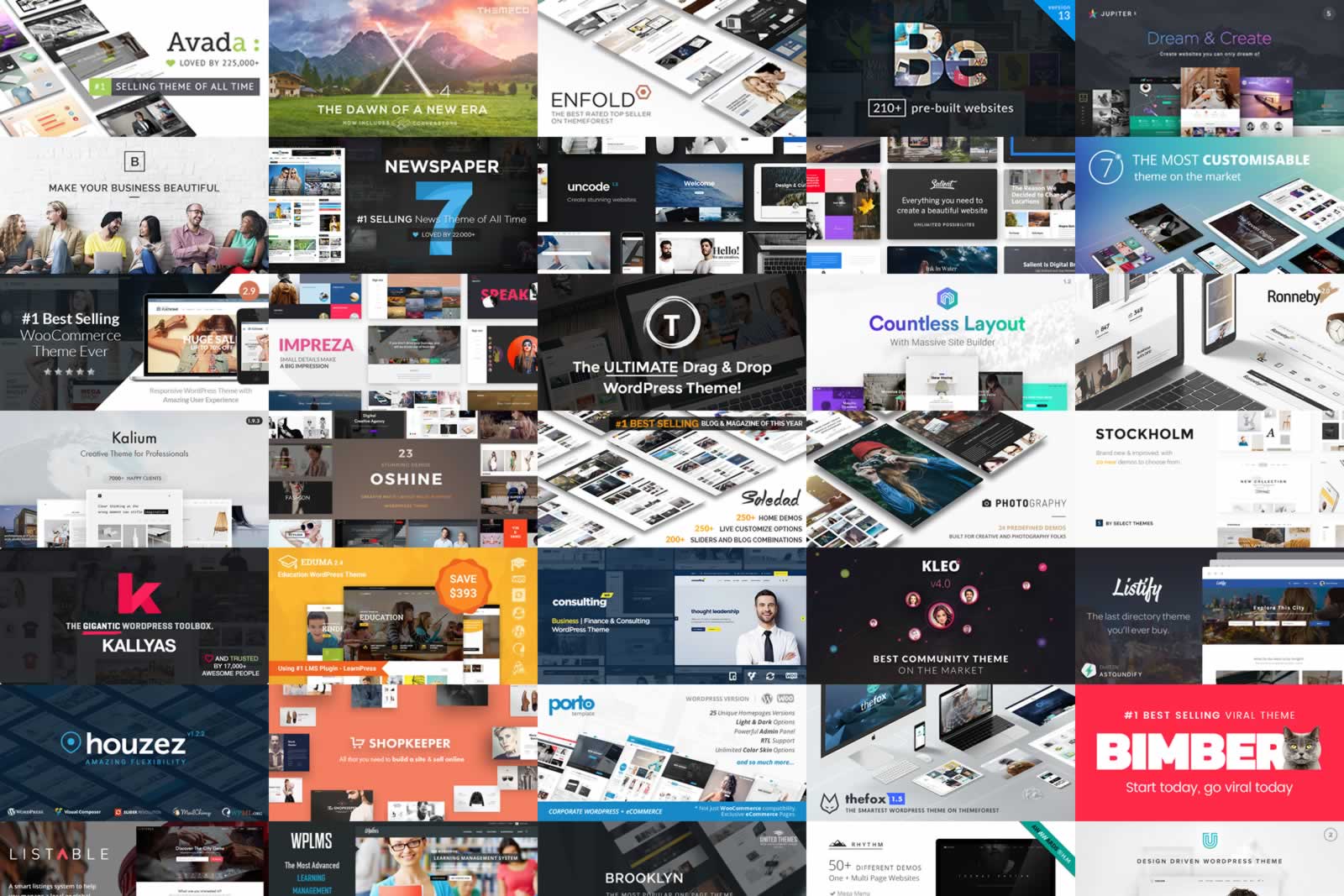 WordPress vs Website Builders: Designs & Layouts
November 2, 2016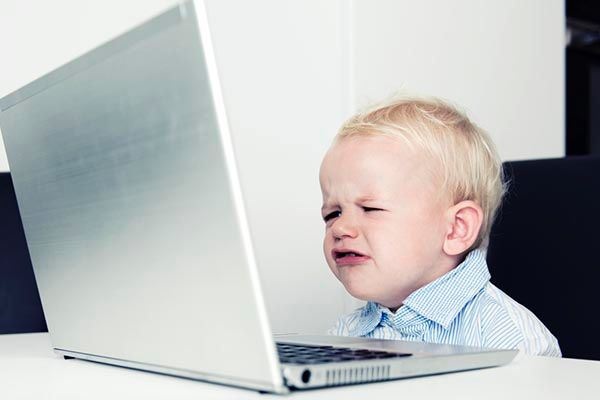 WordPress Out of the Box
WordPress with Modifications
Website Builders (i.e. Wix, SquareSpace, Weebly, Blogger, and GoDaddy's Website Builder)
Not all CMS platforms are equally easy to use.  Let's take a closer look in this area.
Words to Know
Content Management System: software that is used by a website to manage content.  It makes updating website content very simple for people with little to no website experience.
The original source code for open-source software is made freely available and may be redistributed and modified. 
The original source code is not made available and may not be redistributed or modified.  The code is owned by a specific company who may give select functionality for free, but usually charges for premium features.
A theme is like the clothes your website wears. Just like clothes, you can easily change the way your website looks simply by switching themes.
WordPress uses the terminology of a "theme", but Website Builders use "template".  Both mean the same thing.
Plugins are installed to add special functionality to a website that doesn't come out of the box.
Just like you have a physical address where people know they can find you, a website needs to have the same.  This place is called a server, and the process of maintaining the website files on this server is called hosting.  If you are going to have a website, you need to have hosting
File Transfer Protocol: it's the software used to upload a website file from a local computer to a server. Using FTP requires some technical skill.
Ease of Use
WordPress Out of the Box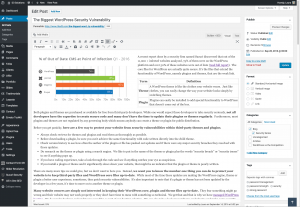 Let's cut right to the chase.  WordPress out of the box is difficult to use.  After we finish with it, WordPress is extremely easy to master.  When most people look at WordPress, it can be overwhelming.  We live in the age of drag-and-drop interfaces.  WordPress doesn't have this functionality out of the box so it's hard to picture what your content will look like because what it looks like on the backend isn't want it looks like on the front-end.  There isn't a way to preview the content on the live website as you're editing it.  Instead, you have to click Save Draft and then Preview to see what you've done.  It can be time consuming and cumbersome.
There's also the matter of knowing where to go to edit a piece of content.  Sidebars on website pages aren't always on the actual page.  Instead, they may reside in the Widgets section of the admin which is listed under Appearance.  Furthermore, depending on your user access, you may not even have access to edit this content.  Then there's the featured image.  How do you know what size the featured image will be and where on the page the image will show, if it shows at all?
The "What you see is what you get" (WYSIWYG) editor is similar in structure to Microsoft WORD so we find that to be easy to use, but it's mostly easy to use if you just want a page of text with some headings and bullet lists thrown in occasionally.  Most websites these days have a very complicated layout and the WYSIWYG editor can't handle rows and columns.
WordPress with Modifications
Now, before you panic,
here's what we do to make WordPress more user-friendly.
We start by installing a plugin that allows the user to drag and drop their content.  Most of the time, Page Builder by SiteOrigin is our drag-and-drop editor of choice.  If a theme comes with an editor like Visual Composer by WPBakery, we will use that.  We like plugins that aren't proprietary to one particular theme so that if the theme is changed, the content will continue to look great (see top image).
Next, we lock down custom content for each client based on their business.  For example, recently a client needed a place to post information about books they were translating.  We created a custom content type called "Projects" that had all the features they needed such as a place to put an image of the book cover, a description, the status of the translation work, the book author, a link to donate to the project, etc.  Next we created a page that would pull in all the information for each book and formatted it exactly how the client wanted it to look.  Now all the client has to do is quickly add the specifics about a new book in the translation process and it shows up automatically without the fuss of having to worry about formatting and how it looks on the website (see bottom image).
Finally, we create a series of training videos showing how to update and add content to the website.  We don't have a bunch of stock videos from which we pull.  Each set of training videos is created for each website we create showing in detail how to update every facet of the client's website.  These videos are always available to the client so they never have to worry about forgetting how to update something.  The best part is, this is a FREE service we offer to all of our clients.
Summary
We give WordPress a 5 out of 10 for ease of use out-of-the-box, but we give it an 8 out of 10 after we're done with it.  While we make it easy to use, we still find not being able to preview changes as they are made and that some content can be hidden under Widgets or other random locations difficult to use.
Out of the Box
With Modifications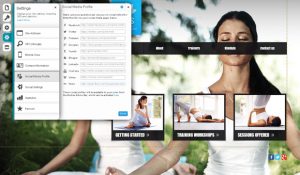 Website Builders such as Wix, SquareSpace, Weebly, Blogger, and GoDaddy's Website Builder thrive because they are so easy to use.  They cater to people who have no website development experience at all and who are adventurous enough to want to make their own website.  They have a great drag-and-drop interface that allows you to get a website up and running very quickly.  You can see what your website will look like as you make changes to the content on the backend in real time.  Most people find they can figure out how to use these builders within 30 minutes and have their website up and running in just a few hours.  They also often have an amazing help section to guide you through how to do whatever it is you want to do.
However, if something goes wrong (which will most likely happen), you have to wade through a large help section to find how to fix your problem.  For example, a friend recently created her business website using Wix.  She chose a theme she really liked and got to work.  Then she decided she wanted to simplify the theme header.  Here are her words.
I just wanted it simple and so I deleted some of what they had on the design I chose and I never could get those text boxes to come back and that messed up my view on phones.
After hours of making adjustments, she gave up and determined it was "good enough".  Ease of use usually means the feature set isn't as robust and there isn't as much flexibility with the choices you are given.  You may find yourself pigeonholed into doing something a particular way simply because there is no other way to do it.  Ease of use can come at a cost.
Summary
While we do believe these builders are extremely easy to use, we also believe when problems arise, there's no quick and easy way to fix it.  That is why we give Website Builders such as Wix, SquareSpace, Weebly, Blogger, and GoDaddy's Website Builder a 9 out of 10.