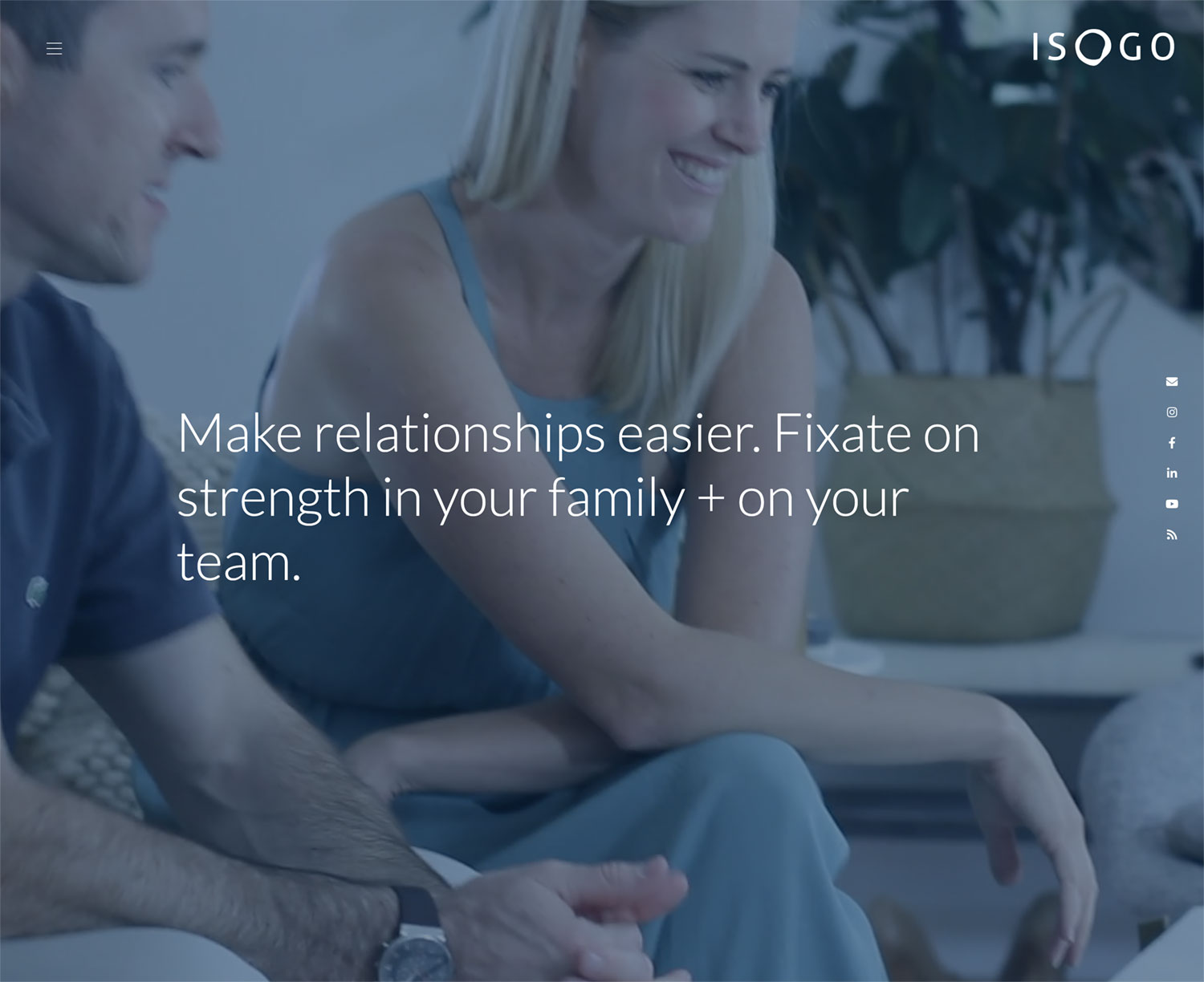 Client:
ISOGO
Date:
OCT 2016 / Revamp APR 2020
Services:
Website:
ISOGO
In 2016, Becky at Isogo was in search of a hosting company that would partner with her in building her website. She was not pleased with the service offered by her current web developer and was hoping to find someone with a more proactive approach to maintaining her site and someone who followed through quickly on requests.   Being a solopreneur, budget was important to her, but so was having a dependable web developer who could keep her website in top shape.  We were referred to her by a current client and she was very pleased to find she could cut costs by choosing the Hosting + Maintenance package and that she would receive a higher quality of service than what she was receiving.  She has been very pleased with her choice to move to our services and looks forward to a long partnership.
In 2019, she was ready for a refresh.  By then, her website had grown to be a very large site which complicated the move to a new theme.  D3 Website Solutions worked with Sarah at Electric Dreams Design to design a beautiful site (Sarah is immensely talented - we highly recommend her!).  There were a lot of complications along the way, but we were able to figure them out one-by-one and the result is a stunning website that visually engages the visitor.  Becky was extremely excited about her new website and knows it will help grow her business.